One Earth Conservation
SV Companies supports One Earth Conservation
The international trade of parrots is a lucrative business, and forms an important part of the international wildlife trade.
With parrots rapidly becoming endangered, restrictions, and bans, on the trade have been put in place by many countries. However, despite the restriction on the trade of parrots in many countries, the parrot market still operates both legally and illegally.
SV Companies proudly supports One Earth Conservation, a not-for-profit organisation which develops empowering programmes designed to build knowledge, motivation, resilience, and capacity in people, organisations, and communities, where parrots are native, in central and south America, and internationally so that they can better cherish and nurture themselves, nature, and other beings.
One Earth Conservation's Vision:
One Earth Conservation invites people into a vision and practice of interbeing, based on:
All individuals of all species have inherent worth and dignity (all bodies are beautiful, have worth, and matter).
All individuals of all species are connected to each other in worth, beauty and well-being.
We are also connected in harm. There is no beauty without tragedy. What is done to another, is done to all of us.  
Embracing this reality, humans grow in belonging to this wondrous planet and the life upon it, and so embraced and nurtured, can nurture in return.
This reality of interbeing makes us both powerful and vulnerable, therefore, we need each other to grow and to heal as much as possible.
Humans are adaptable and can change, both individually and as families, organizations, communities, and societies. We can become more effective and joyful nurturers  and naturers. This is hard, deep, intentional, and a lifetime's work.
Projects of One Earth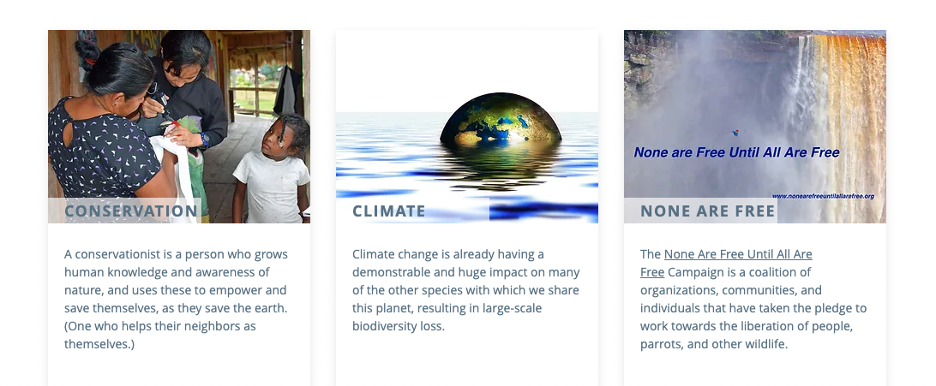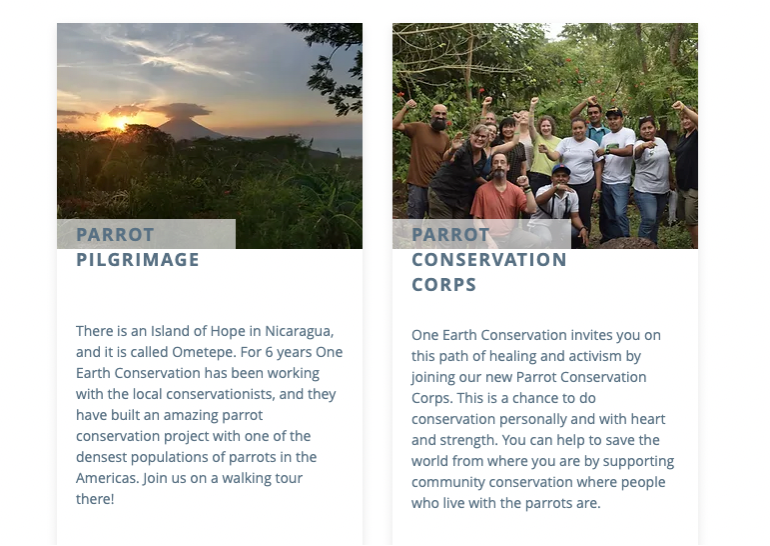 Some of One Earth Conservation Projects supported by SV Companies
For more information about One Earth Conservation please visit: https://www.oneearthconservation.org/
2021 Annual report can be found below.